COVID-19 Emergency Appeal
Each day over 7000 new positive cases are reported and the number is still rising. The Ministry of Health has warned that this level of infection is going beyond the capacity of Nepal's public health system.
Nobody is safe until everyone is safe!
Thank you for your kind support and prayers for the neediest people of Nepal. As we are fighting the battle with the challenges posed by the Coronavirus, many people of Nepal are struggling to survive.
There is a limited supply of vaccines, much-needed equipment like ventilators, oxygen, beds and even medical personnel in hospitals across Nepal. 
So, please join us so that INF can provide care and relief to the people in need who are struggling in this second wave of Coronavirus.
Rs 2200
Rs 2200 [$19] can help to provide a hygiene kits and general medicines during self-isolation.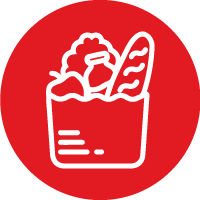 Rs 5000
Rs 5000 [$42] can provide food parcels for a family impacted by COVID.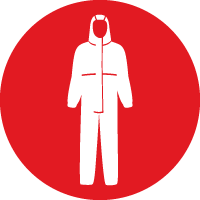 Rs 6000
Rs 6000 [$50] can provide Personal Protective Equipment [PPEs] for a health worker.
Rs 18000
Rs 18000 [$152] can provide a life-saving oxygen cylinder to some infected with COVID.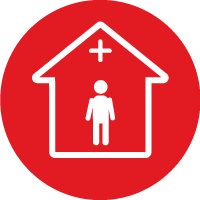 Rs 30000
Rs 30,000 [$255] can support to establish a community isolation centre.
Bank Name: Standard Chartered Bank Nepal Ltd.
Bank Address: New Baneswor, Grindlays Building, Kathmandu, Nepal
Office Address: Jawalakhel, Lalitpur-3, Post Box 1230
SWIFT Code: SCBLN PKA
Account Name: INF International
Account Numbers:
NRS account: 01-2849909-01
GBP account: 01-2849909-56
USD account: 01-2849909-52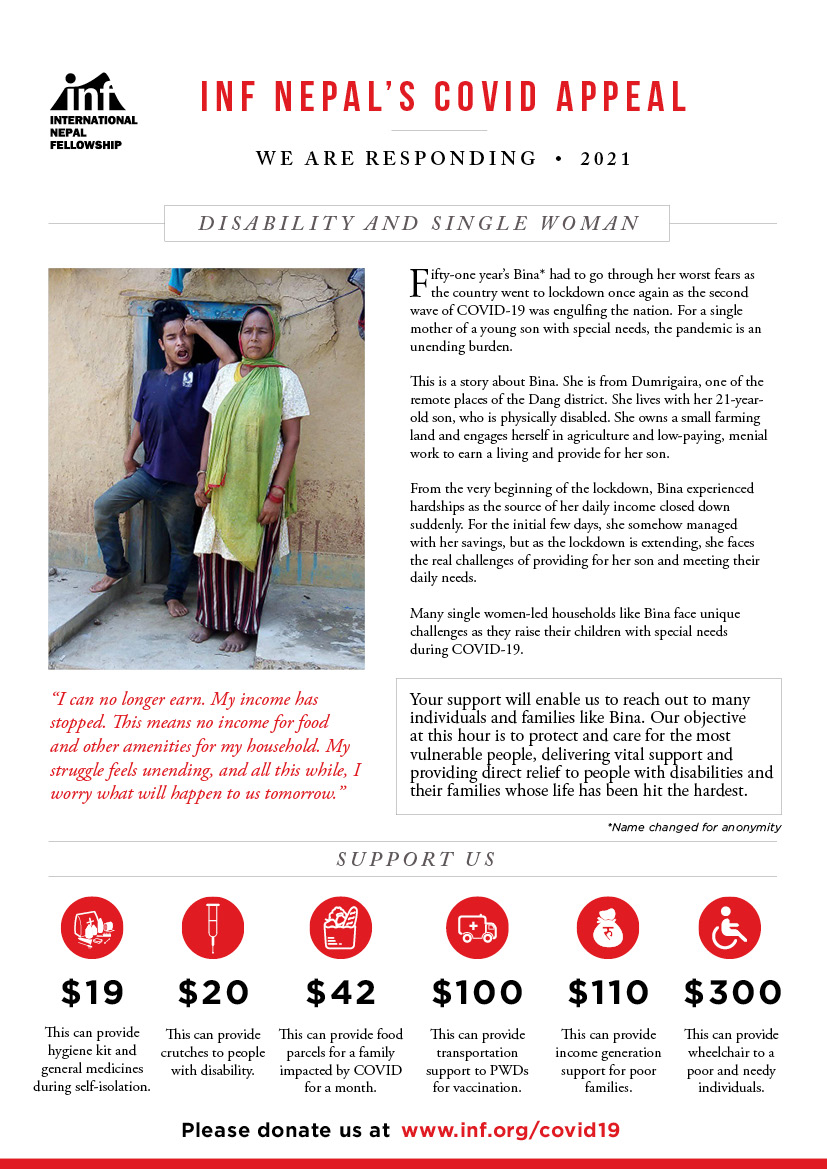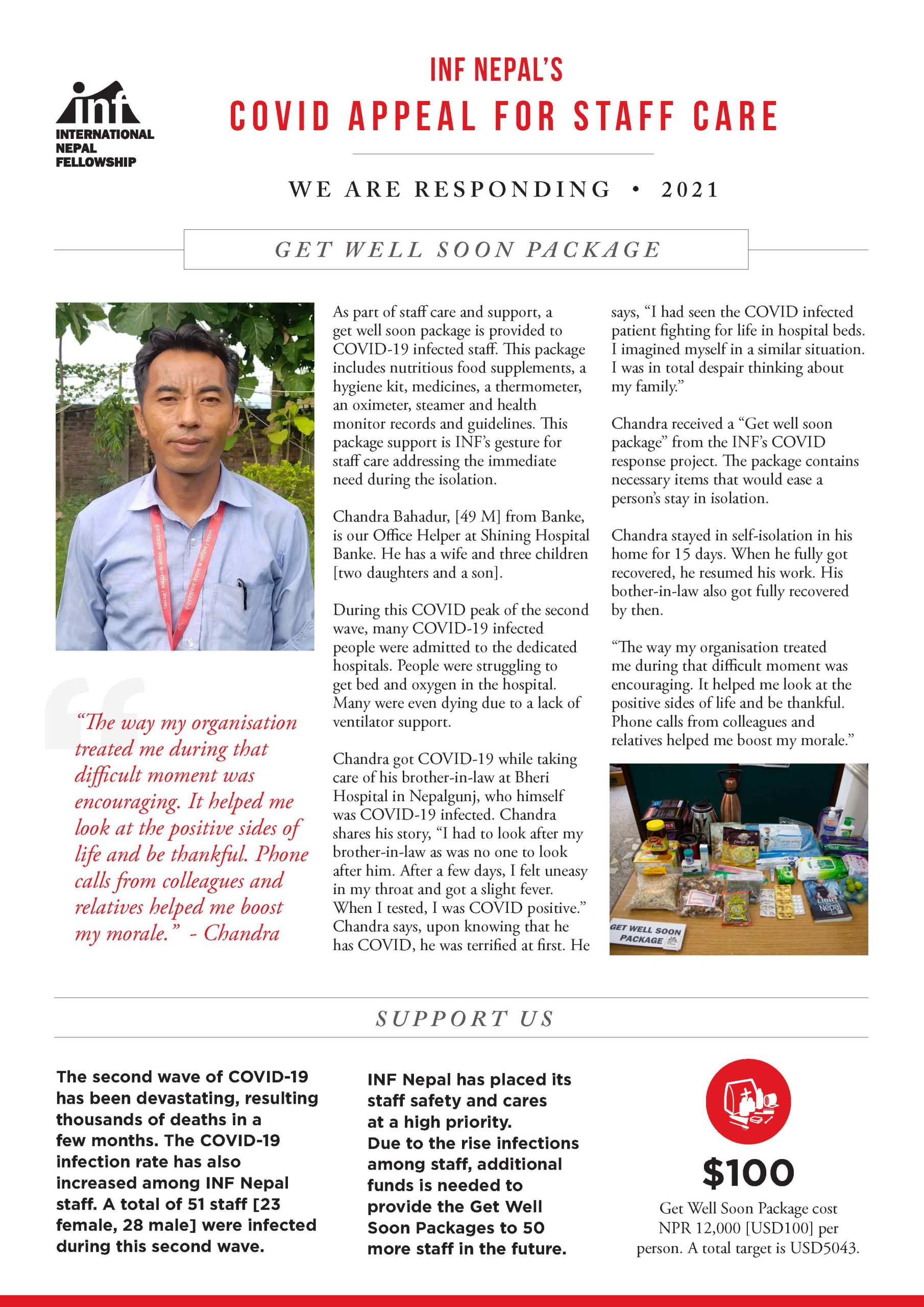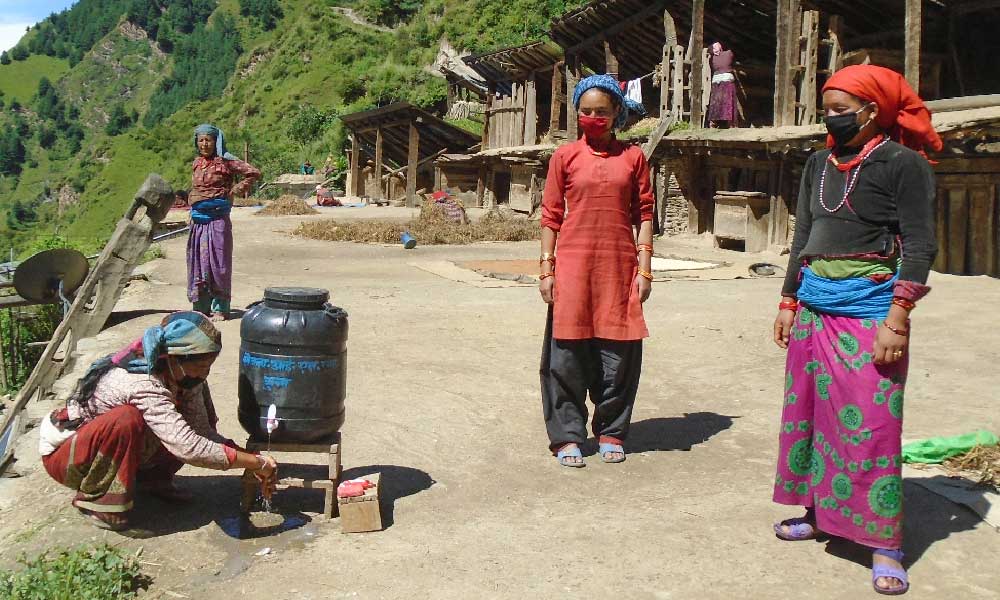 Thank you for your support! Be safe.