INF Canada
INF Canada empowers Nepal's poorest people through life-changing health and community development work that is distinctively shaped by INF's Christian identity and values.
How you can help
We need you! The work of INF Canada is carried out by a team of volunteers with administrative and logistical support from INF's Kathmandu office. We are actively looking and praying for volunteers in Canada to join our team, including:
Committed individual with financial expertise to serve on the board as treasurer
Communicators who are excited to tell the stories of what God is doing in INF and Nepal; online, through social media and to groups and individuals
Prayer mobilizers
Networkers who can help us connect with people who'd love to know about and support our work
Strategic thinkers, organizers and administrators
If you are interested in any of these roles or are simply excited by the vision but not sure yet how you can help then we'd love to hear from you! Please get in touch.
INF Canada works with the following partner missions in Canada:
INF Canada board members:
Arjun Pandey - Interim Board Chair
Indu Shah
Indu is a community development professional who has worked with INF Nepal in Nepalgunj and United Mission to Nepal [UMN]. She moved from Nepal to Canada in 2011, completed her studies in International Development in Toronto, and is working for a local NGO called Alzheimer Society of Toronto. She lives in Toronto with her husband and son.
Carol Scovil
Carol worked with INF as a rehabilitation engineer at Green Pastures Hospital in 2008-2009, helping find more appropriate wheelchair options for Nepal's rugged terrain. Since then, she has returned with several short-term medical teams to continue to support rehabilitation in Nepal. She currently works in the Assistive Technology Clinic at Toronto Rehab's Spinal Cord Rehabilitation Centre.
John Sawatzky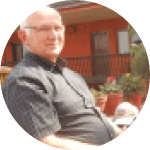 John lives in western Canada with Linda, his wife. John spent most of his career working in facilities either constructing them or maintaining them. John and Linda spend close to two years in Kathmandu overseeing the construction of a new building for a Nepali NGO. John is currently retired and spends his time helping the family as well as working as a volunteer in a few organisations.
Kamal Gamal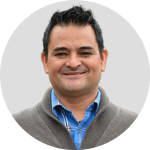 Kamal was the principal of a private school in Nepal before his theological studies (M.Div.) at Sydney Missionary & Bible College, Australia, after which, in July 2006, Kamal joined Richmond Baptist in Canada as an Associate Pastor of Youth and Young Adults. Since 2010 Kamal's role has been changed to Pastor of Outreach & Assimilation because he believes that his strength and passion is to reach out to people with the love and the Gospel of our Lord Jesus Christ and develop leaders to expand the Kingdom of God.

 
Kamal's heart desires to see people come to know Jesus, reach their full potential, reproduce Christ-like servant leaders and bring a God-honoring impact to their local and global communities. Kamal is amazed to see how God had moved him and his family to several countries to bring glory to God. Kamal often brags that in one year, he had an opportunity to minister in three different multicultural cities on three continents! Kamal has lots of God's stories to share.

 
He loves to meet people, hear their stories and build relationships. Kamal's interests include jogging, hiking, reading, and spending time with his family. He and his wife, Rajani, have 2 sons.
INF Canada
E-mail: caoffice@ca.inf.org
Canada Revenue Agency registration #BN824727978 RR0001
Postal address:
INF Canada
PO Box 91112
Royal Oak RPO
Calgary AB  T3G 5W6