Hari* Bista from Baddaghar, Narharinath Rural Municipality, Ward No. 8, Kalikot, lives with his family of seven, including his wife, two sons and three daughters. Two of his children (a son and a daughter) have a disability – the son has a speech impairment and cannot speak, and the daughter has a physical disability.
Hari and his family live in highly impoverished conditions in a one-room where all seven members live together. He does not have any regular source of income and remains unemployed most of the time.
Hari's family depends on subsistence farming for a living. He has only a tiny piece of land from which he produces food crops like paddy, sweet corn, and wheat. However, the food produced from his land is insufficient and only lasts for two months of the year. Therefore, he sometimes worked as a daily wage labourer in the village. Sometimes he goes to India in search of work.
INF Nepal started Community Resilience Project in Naraharinath in 2019. The project aimed at building resilience and improving the livelihood of the community members. The project formed a Self-Help Group (SHG) of poor and marginalised people of the communities in Narharinath RM.
Hari's wife also joined the SHG as a member. The project facilitated the monthly SHG meetings on issues such as climate change, DRR, livelihoods, sanitation, hygienic practices, etc.
One of the project's planned activities was building three model earthquake-resistant houses so the whole community could follow the example while making their homes.
The three most needy families were identified closely with the ward office to build the model houses. Hari's family was one of them.
Hari shares, " I have never imagined I could build a multi-room house for my family. I did not have proper respect in the village due to my financial situation either".
Hari didn't have enough land to build the house, so the project supported him in buying a piece of land too. Also, with the financial support from INF Nepal, the construction of a three-room earthquake-resilient house, including a toilet, started. The house construction was completed in March of 2022.
Hari's family has moved into this new house, happily living there.
"It is indeed like a dream come true for me to have such a house for my family. I hope people will show me some respect after this", Hari joyfully shares.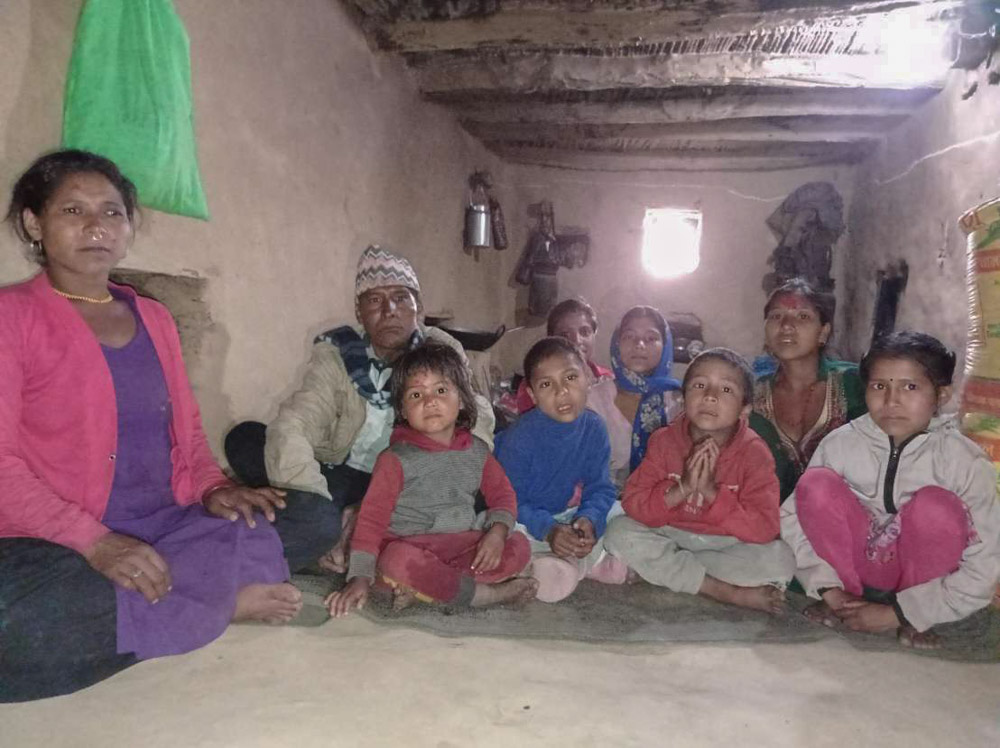 *Name changed for anonymity