Rajman* is a remarkable man who lives in Tenuwa village of Maharajganj Municipality in Kapilvastu district. Despite facing physical disability, he has never let it hinder living a fulfilling life. Rajman had paralysis on the lower side due to Polio at age seven. Due to his family's financial struggles, he could not receive treatment, which left him physically disabled.
In his early days, Rajman remained mostly idle due to his disability. However, as time went by, he started walking with the help of his hands. He saw his friends working and realised that he, too, could do something. Rajman started repairing his neighbour's bicycles, eventually leading him to make a living out of it as he started a bicycle repair shop in Shantinagar of Maharajgunj Municipality.
Rajman's tenacity and hard work paid off, and he grew his business, earning between NRs 300-400 daily. He used his earnings to cover his household expenses. He even built a house in the village, a significant accomplishment. He also bought a disability-friendly motorbike with his income, making it easier to move around and carry out his business. Rajman is proud to support his sister's education, who has passed High School and is now a teacher at the local school in the village.
Rajman is a member of the Shanti Self-Help Group, formed in collaboration with the SIMPLE Project run by the INF Nepal Kapilvastu branch. He never attended school but has attended adult classes and become proficient in reading and writing. He is an active group member and participates in various activities at the ward and municipality levels. His strong willpower and determination led him to be chosen as a representative of people with disabilities to be the official of the Municipal Disability Coordination Committee, an incredible achievement for the Self-Help Group.
Rajman is an inspiration to others in his community. He has shown that physical disability is not a barrier to leading a fulfilling life. His success story is a testament to his courage, self-respect, and determination to overcome his disability. Rajman is a shining example of how one can rise above adversity and succeed with hard work, perseverance, and support from organisations like INF. He says he is grateful for all the help and support he has received through INF and hopes to continue inspiring others with his story.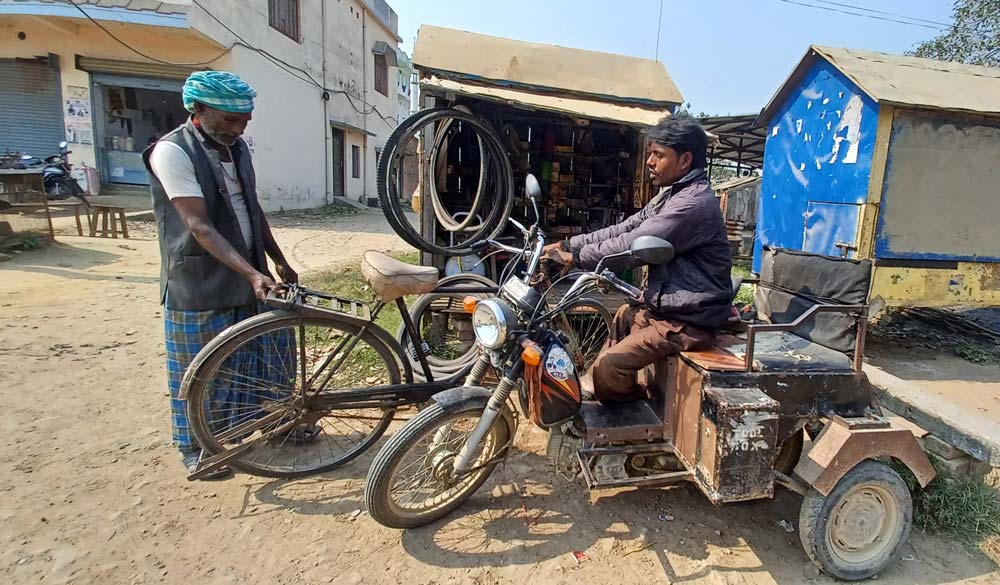 *Name changed to protect the person's identity
This story is written by Mira Gurung, Team Leader of INF Kapilvastu Branch.